About SB Print
We spend a large part of our lives at work, so its important that we enjoy what we do to get the best from ourselves. We're proud of the fact that our close family firm has been doing just that for nearly 50 years across our home county of Worcestershire, helping local customers and those further afield throughout the Midlands and the rest of the UK.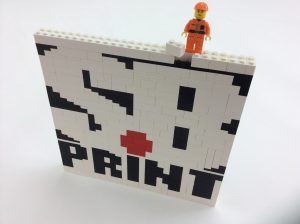 We've worked hard to develop really great, longstanding relationships with many local organisations and several leading UK brands delivering fab graphic design, top quality litho and digital print, eye-catching large format display work and great value promotional merchandise. We like to deliver our services with professionalism and also a liberal sprinkling of personality. If we're going to work together, let's enjoy it!
Our graduate management team hold various qualifications including ones from the Chartered Institute of Marketing and the British Printing Industries Federation. Between us all we have wide industry experience across many sectors including B2B, charities, education, local authorities and health. We are always happy to try and help you whatever your question, whether you are a seasoned business professional or just starting out in the world of work. Please call us for a chat if you'd like to talk though details on any of our services or wish to know more about us, or even if you just have a general industry question and would like some impartial advice on your options. We'd love to be of help so do feel free to contact us….